The Gold Standard in High Schoool Play by Play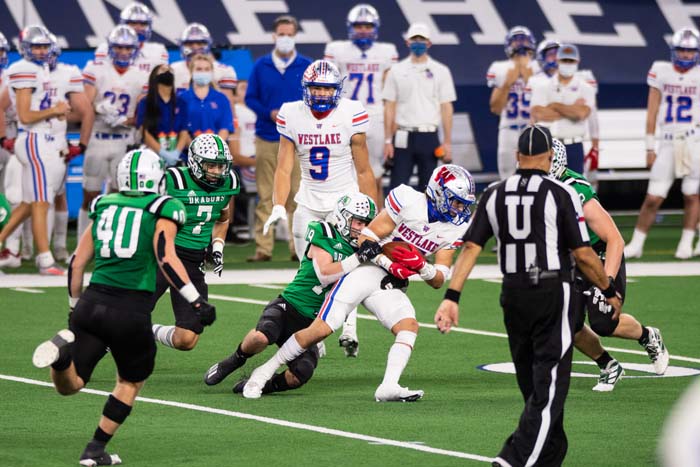 WHO WE ARE
Metro Sports Communications is the gold standard in high school football play-by-play. For the past 19 seasons, we've entertained thousands of fans each week with our presentation of Carroll Dragons football.
All Carroll games are aired on KWRD 100.7 FM, The Word in Dallas/Fort Worth and are the only high school football broadcasts in the country on a 100,000-watt FM signal in a major market. Veteran Dragon play-by-play voice Chuck Kelly, Dragon legend and three-time state champion linebacker Justin Padron to former Dragon and TCU linebacker David Stoltzman and sideline reporter Travis Smith bring all the exciting play-by-play to Dragon Nation.
From August through December, Metro Sports entertains thousands of fans in DFW and throughout the state of Texas with premium delivery and description of the best in high school football. As an industry leader, Metro Sports revolutionized the high school broadcast presentation into a product that's identical to many Division I college football broadcasts. Local advertisers benefit from the large number of listeners who enjoy a professional play-by-play broadcast, combined with the local feel and connection to the hometown market.​​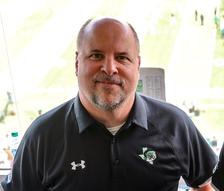 Chuck Kelly
Owner - Metro Sports Communications
Chuck Kelly, a veteran of over 25 years in the DFW market, is the owner/GM of Metro Sports as well as its lead play-by-play voice. Kelly has served as the Voice of the Carroll Dragons for the past 19 seasons, called college baseball for the University of Oklahoma from 2005-2011 and covers the Dallas Cowboys and other Metroplex professional and college sports events for Fox Sports Radio.​