The Gold Standard in High Schoool Play by Play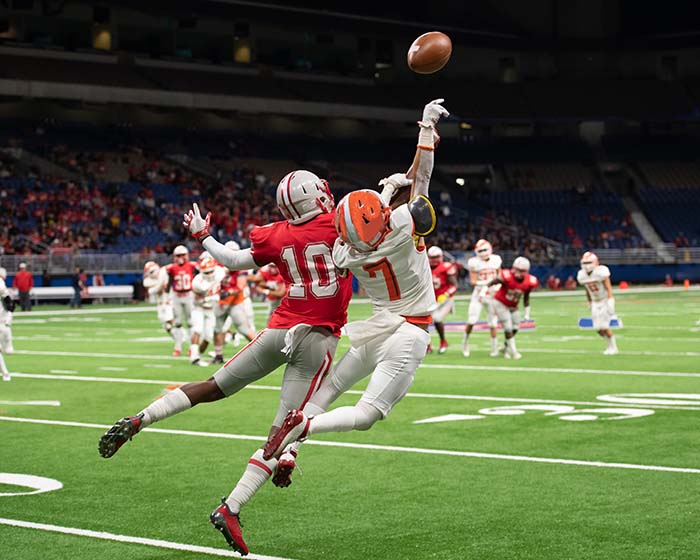 WHO WE ARE
Metro Sports Communications is the gold standard in high school football play-by-play. For the past 20 seasons, we've entertained thousands of fans each week with our elite-level play-by-play presentation, while bringing immeasurable value to our category-exclusive advertising partners.
Veteran play-by-play voice Chuck Kelly and former TCU linebacker David Stoltzman team up to bring all the exciting play-by-play action all season long.
From August through December, Metro Sports entertains thousands of fans in DFW and throughout the state of Texas with premium delivery and description of the best in high school football. As an industry leader, Metro Sports revolutionized the high school broadcast presentation into a product that's identical to many Division I college football broadcasts. Local advertisers benefit from the large number of listeners who enjoy a professional play-by-play broadcast, combined with the local feel and connection to the hometown market.​​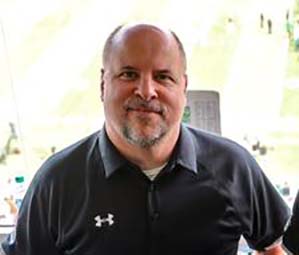 Chuck Kelly
Owner - Metro Sports Communications
Chuck Kelly, a veteran of over 30 years in the DFW radio market, is the owner/GM of Metro Sports Communications, as well as its lead play-by-play voice.
Chuck served as the Voice of the Carroll Dragons for 20 seasons before taking over play-by-play duties for the defending State Champion DeSoto Eagles this fall. He called college baseball for the University of Oklahoma from 2005-2011 and served as a DFW network radio reporter for almost three decades for ESPN Radio then Fox Sports Radio, covering the Dallas Cowboys and other Metroplex professional and college sports teams.
Chuck grew up on a dairy in Weatherford and graduated at 16 from Weatherford High School in 1982 before attending the University of Oklahoma, where he graduated in 1986 with a degree in Radio-TV-Film and a double minor in Communications and History.
Chuck lives in Trophy Club with his 13-year-old son, Kalen, and his 11-year-old daughter, Kamryn.